How to Write an ICO White Paper?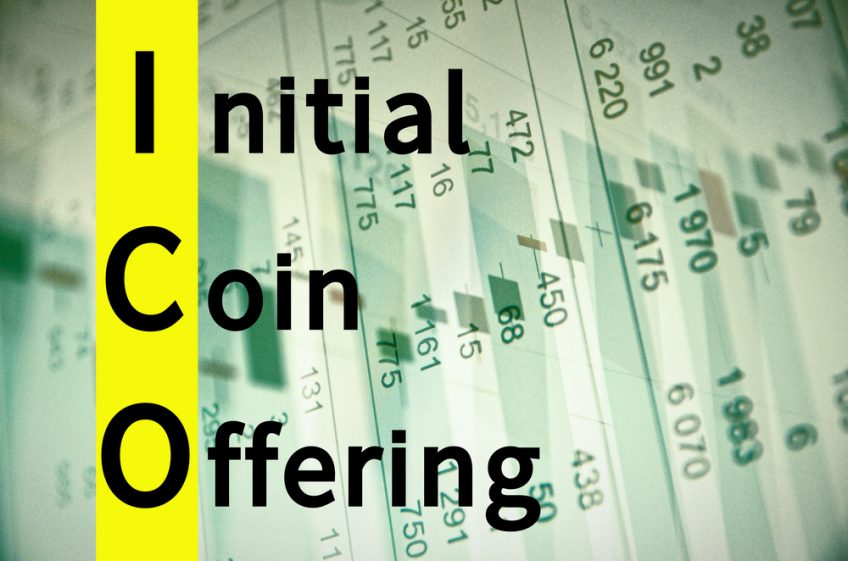 Latest posts by Aran Davies (see all)
Are you looking for a good ICO white paper template? In this article, we will discuss how to write an ICO whitepaper effectively and also a few ICO whitepaper templates to give you a better idea.
Create your own white paper for ICO
A good white paper should comprise of the following parts:
Project outline
Nailing your project outline is vitally important. It should clearly define exactly problem you intend to solve. Key to the project outline is to make it unique and catchy. It absolutely needs to stand out from the crowd and make investors want to read on.
Given that the average investor will read hundreds if not thousands of whitepaper outlines every year, it is not difficult to see why most only get as far as the project outline.
The solution
This is the section where you need to make your project shine. The solution should include a thorough breakdown of your project, including a detailed technical description, to show exactly how it solves the problem you just outlined.
It needs to include detailed market analysis data to show exactly what the need for this solution is and how it fits into the preexisting marketplace.
Obviously, most companies will only have an outline or prototype of the project that they wish to undertake. In this case, you should include as many of the visual prototype data or mockups that you have to help investors visualize your project.
A budget breakdown is a good way to reassure investors about how you intend to spend the money. This will help them evaluate your project plan as a whole and also convince them that your ICO is not a scam.
Another thing that is good to include in this section is some form of development roadmap. This will help give investors an idea of where you see the project heading and reinforce their confidence that you understand the marketplace that you are about to enter with a robust development strategy.
Again, making this section stand out is a must. Key to this is emphasizing the unique selling points of your project.
A detailed description regarding token release and marketplace considerations
In this section, you need to give a breakdown of your ICO token issue. This should include details regarding your crypto tokens, including their value, how many you intend to use, and which crypto token platform you intend to issue them.
Another important point to include is how you intend to allow investors to redeem their tokens and details on what happens if your ICO doesn't reach the funding targets it outlines (investor refund process).
This section should also include your terms and conditions or a link to your website where they can find them.
Finally, this section should also detail all the relevant security details that will help investors determine if your ICO is safe. Should you have chosen to employ a specialist security firm to launch your ICO, then you can also include information on their company.
Remember, no matter how attractive your ICO might seem to investors, no person on this planet is going to pay for digital tokens if they believe there is a good chance that the transaction is not secure.
Overview of the entire team
Including the profiles of all the different team members really helps to increase both investor confidence and interest. Such is the market these days that the support of certain individuals from within the blockchain community can guarantee an ICO success.
Though most ICOs don't have the luxury of having the support of such individuals, investors now desire to see who is involved in the project and what their backgrounds are.
"DOs" and "DON'Ts" while writing ICO white papers
You certainly want your ICO white paper to stand out and persuade investors. How do you achieve that? Well, there are several key considerations.
Do the following while writing your ICO white paper:
Create top-quality content. Remember that you are entering a highly competitive sector and you need to convince investors about your project. Produce high-quality texts and graphics.
Explain the business problem you are tackling from the perspective of the potential users of your blockchain product. If you are addressing an opportunity instead of solving a problem, explain what benefits you bring to the users. At the same time, explain how investors will benefit from your project.
Explain in layman terms how you plan to solve the problem or address the opportunity.
Show your product roadmap in your whitepaper. Explain to your investors when your product/platform will be available to users. Also, explain when you release enhanced versions of the platform, if applicable.
Demonstrate that you know about the technical description by explaining it in simple terms.
State what risks you foresee from using relatively new technology and how you plan to mitigate them.
Specify what purpose your crypto token will serve. If you are launching an ICO, then you should have enough reasons to categorize your token as a "utility token". If you are promising high returns to investors, then you are selling a "security token". ICO might not even be an appropriate way for you to raise funds. You should check the securities regulations in your jurisdiction, as I have explained in "Utility tokens vs. security tokens comparison guide".
Demonstrate that you comply with all applicable laws. Investors are increasingly keen on investing in crypto projects that are on the right side of the law.
Show transparency about your product development. If you haven't started the development yet, state that. Also, state how you will keep investors informed about your product development status, e.g., using social media channels, etc. If you are already developing your blockchain app, specify the code repository in your ICO white paper. E.g., you could point investors to the GitHub repository of your project. Have you already developed a functional prototype? That's excellent! Invite readers to try it.
Be transparent about your fundraising target. Explain how much fund you need and why. Specify what you will do if you can't raise the required fund, e.g., how you will refund the money to investors.
Here's the list of "DON'Ts" when writing your ICO white paper:
Don't include any content whose originality you can't guarantee! An allegation of plagiarism in your ICO white paper can have serious impacts on your ICO. Such allegations might even prompt potential investors to treat your ICO as a scam!
Don't include technical details in your white paper. Remember that many crypto investors aren't tech-savvy, and jargon can confuse them. Explain technical aspects in a few words.
Don't leave the questions about your operating model open-ended. Many ICO investors worry about potential scams and they want to see clarity about your operating model and organization structure.
I have explained the importance of these "DO's" and "DON'Ts" in our guide "How to launch a successful ICO".
A good white paper can make all the difference between getting the funding that you need and having to go back to the drawing board.
Now I will include some links to ICO whitepaper template where you can find past examples of what makes a really great ICO white paper.
All of these ICO whitepaper template come from successful ICO campaigns that have been launched in the last few years. Keep in mind when doing your research that the marketplace is evolving fast.
This means that an ICO white paper template from more than 4 or 5 years ago simply isn't up to the standard that today's investors demand. So if you were planning to just download the 2009 Bitcoin white paper and use that as a ICO white paper template for your own, forget it.
ICO white paper templates
There is no better basis for an ICO white paper template than those that have been used in successful ICOs in the past. Of the 10 most successful ICOs ever, Ethereum has been the biggest.
As one might expect, its ICO white paper is outstanding and so should be the first example of ICO white paper template you consider. However, remember that these examples are just a template. You definitely want to make your white paper unique so it stands out.
Ethereum
While this paper remains an example of the very best white paper to date, remember that it has now become a much-copied format and so won't grab investors in quite the same way as it originally did.
When reading this white paper, note how well presented it is. It has a clear table of contents that includes fast-track links to each of the appropriate sections. The whitepaper includes all of the information I have detailed above which is presented in dedicated sections.
The introduction is really captivating and includes dramatic use of language as a cunning marketing ploy. It clearly defines what the project is about and includes potential user markets. Cunningly, while listing possible uses, it adds "as well as many others that we have not yet imagined".
Rather than creating the impression that the project managers don't understand their market, it, in fact, whets investors' appetites as to the enormous unforeseen potential of the platform.
Despite the sheer amount of information contained in this white paper, it reads very well. This fact is helped by the inclusion of diagrams, lists, and code to help illustrate exactly how Ethereum works and why it is such a good solution.
The paper concludes with links to additional information that helps to plug any gaps that it did not have time to cover.
ICONOMI
The Ethereum whitepaper contains all the elements than any investor needs to determine their interest in an ICO project. Still, the sheer volume of information might be too much for some companies to put together without any assurance of the IPO's success.
ICONOMI proved that it is possible to produce a white paper for an ICO with much less technical information included. Their 2016 ICO managed to raise over $10.5 Million, becoming the 11th most successful ICO ever.
Once again it covers all the points listed in this article and used dramatic terms and examples to lure investors in. Removing much of the technical detail (due to it being a different type of project), this paper instead shoots straight for the mark by focusing on listing goals and targets that the project expects to meet.
The white paper introduction establishes a market need for the project before going on to show exactly how it will meet these needs. All the way through the paper reinforces the unique selling points of the project so that by the end investors are left in no doubt that this is the one that will succeed.
For other great example of successful white papers try this:
https://themerkle.com/top-10-cryptocurrency-icos-throughout-2017-to-date/
My Final Thought
It's certainly true that competition is fierce in the ICO marketplace right now. However, a good white paper can help make all the difference between success and failure. Having a great project doesn't necessarily ensure investors will flock to fund your project. Presentation is a vital part of any successful ICO just as it is in any other business plan.
By doing your research and following the key points I have outlined in this article you will be able to put together a really good white paper. Remember that part of your research involves identifying and understanding your target investors.
Consequently, your language, as well as your content, should be shaped by what will be of interest and appeal to them.
By examining the two ICO white paper template examples I have given, you should see just what I mean. Investors who lack a strong understanding of blockchain technology and programming are less likely to read Ethereum's white paper than that of ICONOMI. Both papers are specifically targeted to read well to the type of investors they want.
Finally, while it might be hard to hear, investors are not likely to want to fund a bad idea regardless of how good your whitepaper might be. So make sure you nail a good project idea that really makes it a great investment.
If you are planning to invest in a blockchain project for your business, DevTeam.Space can help you. Write to us your project team and development requirements via this quick form. One of our technical managers will get in touch with you for further assistance and project planning.
Frequently Asked Questions
What is an ICO white paper?
ICO stands for Initial Coin Offering. An ICO whitepaper is a paper that details what the ICO launch is for and what the business plan, the purpose of the final product, and profit projections are. It is designed to spur the interest of investors in order to raise capital.
What is the proper format for a white paper?
A good white paper should start with a precise and appealing summary of what the launch is for and details about the software product. For more information on the proper format, read this article which covers it in full.
What is a white paper example?
There are 1,000's of past white paper examples on the internet. Your best bet is to start with past examples which were successful. Keep in mind that the style and approach of ICO whitepapers are evolving so you should also source examples from the last few years.