How to Implement AI into eCommerce: A Complete Guide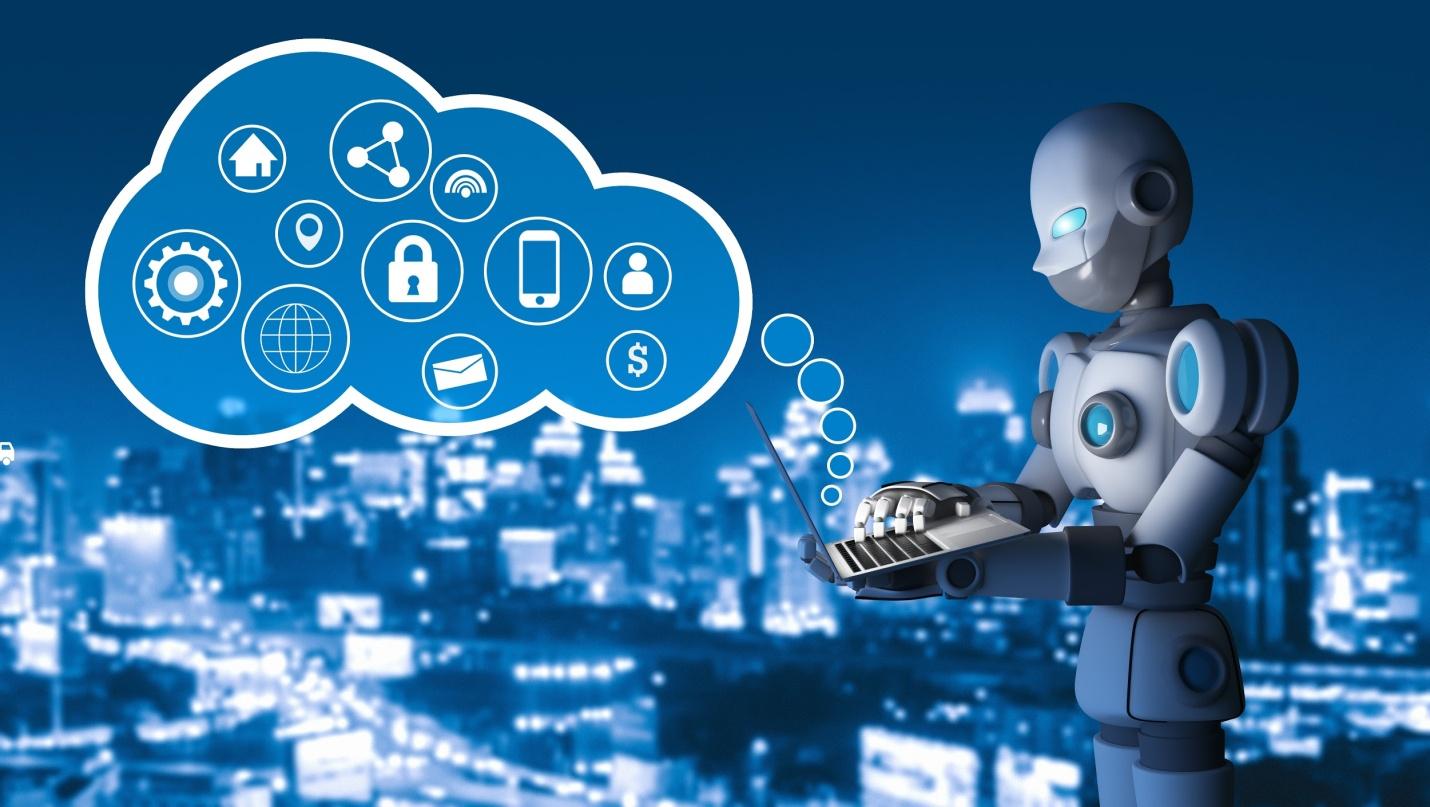 Wondering how to implement AI into eCommerce?
You've come to the right place.
According to Narrative Science, "AI is involved in almost all aspects of eCommerce. 61% of businesses used AI tools in 2017; the number is 31% of survey respondents."
Besides the vast profits to be made by tapping into this resource, innovating in AI is the chance to really make a huge difference to us all. Here're a few amazing case studies of companies who hired DevTeam.Space to build their AI products:
Face, Sex, Age, Recognition System

– Machine Learning Program

Air Sign

– Machine Learning Program For Air Signature Recognition

Hit Factor

– Machine Learning Image Recognition App
Why Should You Implement AI to Your eCommerce Business
Artificial Intelligence empowers eCommerce businesses to satisfy their customers more effectively as well as reduce the work efforts of business owners with marketing automation, for instance. Have you ever sent a message to an online shop and it takes hours to be replied? You may feel frustrated with having your concerns be attended after a long wait. Even when you contact them in their unavailable time because of your emergency, you may expect someone to respond to you immediately. It is why online stores need AI to solve this inconvenience.
There is an AI tool called chatbot that helps eCommerce stores to be more available for customers worldwide. It's difficult to hire someone who can work 24/7 and even on holiday to make your store's chatbox always active. No need for a human being to be online all the time to chat with customers, a chatbot will do its job by answering the most common questions. Those questions usually relate to the price, size, origin, shipping fee, or something else. Others more complicated and required with specific information will be addressed to the specialists.
People are increasingly living their life in a more convenient and modern way. Everyone wants their problems to be solved quickly. It is also one of the primary reasons why online shopping is more and more preferred. AI tools are indispensable if an eCommerce company aims to improve its online customer care performance, drive customers' engagement, and generate sales.
Another aspect of eCommerce that needs help from Artificial Intelligence is customer data. You properly know how customer data is crucial to an eCommerce business. There are more things to do with customer data rather than merely storing them in files to add up how many times a customer buys your products.
Artificial Intelligence, along with machine learning, makes it easier for you to collect massive customer data, product data and analyze them thoroughly. In the end, it gives back you useful insights into customers' shopping trends, behaviours, and preferences. Accordingly, it will recommend relevant products to your customers, making their experience more personalized. It not only helps customers to find what they want but also tells you how customers use your online store.
AI adoption is already accelerating in 2019. The recent PwC's study estimates that Artificial Intelligence could create a potential contribution of $15.7 trillion to the global economy by 2030. AI is absolutely a game-changer to any retailer business. Follow big giants such as Amazon, eBay, or Alibaba, which have been successfully adopting AI, to make all your business' aspects AI-ready.
AI Implementations in eCommerce You Should Consider
Smart Search
With the dramatic digital transformation, traditional enterprise search is no longer efficient enough to provide comprehensive Web coverage. It affects the user experience on your website negatively. Hence, there is an indispensable demand for a more advanced search method. AI provides a feature of contextual understanding that is available in various brand searches to boosts efficient data discovery and insights into your business.
Artificial Intelligence search technology quickly helps satisfy your users' informational needs and provides the most relevant recommendations. While your competitors are leveraging the AI-powered smart search to get to the information in the most efficient way, you can't afford to fall behind.
Besides, it enables image and voice in the search engine, which facilitates the searching process for users.
Personalization
The current advancement of technology has taken the business prospect to the next level. Notably, the typical applications of AI in eCommerce is to create a personalized customer experience.
AI-driven personalization has solved the challenges many eCommerce companies have to face to personalize their customer experience truly. Those companies embedding AI into their business can learn what their customers desire precisely and provide them with relevant recommendations that go in line with their preferences. More particularly, AI, along with the search engine, helps you to keep track of your users' buying patterns, view history, and identifies users' preferences to offer them complementary products.
The customer experience in your store is far more personal and well-targeted when customers get precisely what they need relevantly. As a result, there will be a significant rise in sales for your online store. An example of an eCommerce company that has successfully embraced AI is Pura Vida Bracelets, an online Shopify bracelet retailer. The report in 2018 shows that after launching personalized recommendations on its website, the company generated 1.6 million clicks and an average of 7.9% recommendations conversion rate.
Chatbot
With the help of AI, chatbots are becoming a phenomenal tool taking over customer interaction and digital advertising. Many companies have been integrating chatbots into their eCommerce sites and popular social media platforms like Facebook messager, Viber, or live chat software, to create a better shopping experience. For example, Nike has used Chabot in its retail messenger campaign that helps the company boost the conversion rate substantially.
Not only do chatbots reduce the human resources in additional customer service support, but they also help online stores acquire new customers, create a consistent interaction with customers as well as perform automated tasks that can't be done manually. By using chatbots, it is easier to send mass messages to different customers at once. Chatbots can automatically answer regular-asked questions saving significant online time for the store's staff in those mundane inquiries from customers.
Product Description

Artificial Intelligence is already used widely in automated content creation. ECommerce businesses can utilize artificial intelligence to optimize product descriptions.
If you want to survive in this ever-changing technology world, it's critical to keep every aspect of your business updated, especially the product-related content on your website. There's nothing to discuss if your store has a small number of products, the updating can be done quickly, even by manual manipulation. However, if there are mass products to deal with, you need an assistant tool.
AI resolves this problem by automating the process of writing detail and precise descriptions for products. Rather than merely copying the information from the manufacturer's site, AI can scour the Internet to identify the most relevant information about products that the store offers. It can automatically include exact frequent keywords and what information customers are looking for.
Product Recommendations
ECommerce companies can create highly personalized shopping experiences by utilizing AI-driven product recommendations. With the help of some AI recommendation engines or recommender systems, you can acquire precise and valuable insights to foresee what your customers will pick up from your online store.
AI can analyze your products, customers' orders, and other data and yield the most useful results for you to understand your customers. According to its insightful analytics, AI identifies the potential and unique customer/product relationship, starting a bright prospect in sales for your company.
With the fast-growing quantity of information on the Internet, an eCommerce business must provide the audience with useful information that meets their needs and preferences. Some best practices of AI-powered recommendations are "Customers who bought this item also bought" from Amazon, and "People you may know" from Facebook.
Filter Fake Reviews
The review is becoming one of the determining factors in customers' purchasing decisions and significantly influences online sales. The report of the Spiegel Research Center in 2017 shows that 95% of shoppers read online reviews before purchasing. Also, the conversion rate can increase by up to 270% when displaying product reviews.
However, to take advantage of reviews to achieve such great results, business owners need to consider various factors making the reviews' effectiveness. Along with the number of reviews, the star rating, or the source of reviews; the nature, and trustworthiness of the review content is a priority in customers' concerns.
You can evaluate a review and figure out whether it is legit. But in some cases, human evaluation seems to be unprecise to qualify a review and detect if someone faked it. And that's when AI comes in to solve the problem.
With AI, you can develop a system employing a language processing method to detect unusual patterns of text, writing style, and formatting. An internal scoring system will rate the reviews and notify you of any suspicious content, including duplicates. You can easily filter out reviews that are written perfunctorily and display authentic ones. Customers can make the right purchasing decisions based on valuable reviews in your stores.
Prevent Counterfeit Product
ECommerce has become a vital part of our daily life. The development of technology and the Internet make shopping more comfortable and convenient, but it also creates the right conditions for selling counterfeit goods.
Many big online retailers already encounter this issue. Amazon warned its investors for the first time that they may be unable to prevent sellers in their stores selling products that are unlawful and pirated. This has led to concerns of many brands and shoppers about whether there is a system good enough for them to search for counterfeit products based on reliable resources.
Once again, AI is an ideal answer to the problem. Many large firms in China have already implemented this method. For example, in 2017, Alibaba and 20 other firms, launched "Big Data Anti-counterfeiting Alliance". Their ultimate goal of using AI is to go through the customer reviews, product listing, and patterns to identify the counterfeit products. This approach brought in a good result of about 230,000 infringed stores on Taobao being closed down. This year, Amazon has run its "Project Zero" to fight with counterfeit products.
Improve User Experience
Creating an excellent experience for users has never been easier due to AI implementing. User-friendliness is one of the most decisive factors in a successful eCommerce site. Businesses can implement AI to create a feature-based interface for their website and apps quickly to uplift the user experience.
Applying AI enables UX team of an eCommerce company to do their tasks more effectively. They can make use of metrics like A/B testings, data usage, and heat maps to enhance the user experience on their store site and products. The ECommerce store can customize the web design and its performance based on the customer specifications and behaviours acquiring from AI data analysis.
Pricing Optimization
As 60% of shoppers choose to buy from retailers who offer optimal prices, you should think about applying Artificial Intelligence into your pricing optimization. It can help you to determine appropriate prices that satisfy customers and keep your profit margins.
AI eases the work efforts of your managers to set optimal prices for a massive number of products through its superhuman analytical and computational abilities. With the self-learning algorithms scanning the vast amount of data, AI can set the optimal prices based on the stock-keeping unit, product portfolio, point of sale, and customers.
If you want to adopt AI in pricing optimization successfully, prepare necessary data at first, hire an outsource provider or build an in-house team, then select products for AI to indicate optimal prices. Keep track of the entire process and measure the results to get your benefits from this innovative technology.
Analytics
AI-powered analytics can give your business the ability to burrow deep into data and focus on initiatives. The basic analytics that shows what happened and what you have been doing is not sufficient anymore. You need help from AI to get in-depth insights from the data that your customers generate. An ever-growing industry requires you to stay relevant to every aspect of the market and your customers by getting on the top of data and making use of AI to go through every area of your business.
Conclusion
Artificial Intelligence has paved the way for eCommerce businesses to maximize operational efficiencies and profits. Many firms are ready to embrace the power of AI to make their businesses thrive in the industry. However, some others haven't trusted this technology to make a complete transformation because of possible risks. To start a better move to AI, don't be rushed. We hope this guide will get your consideration with an open mind and help you to leverage AI most efficiently.
Jade is a content creator at Avada Commerce. She researches and writes on many aspects of eCommerce and AI-related topics and has been practising new skills to excel in content marketing.
Frequently Asked Questions
What is AI?
AI stands for artificial intelligence. This is a system that is capable of independent learning, in its most basic form, and understanding and feeling emotions in its most complex form.
How can AI be used to improve eCommerce?
AI is already being used to improve eCommerce. One example is the improvement of product suggestions on a user's homepage. The accuracy of these suggestions has been proven to improve sales as well as customer retention.
Is AI different from ML?
ML or machine learning is a more simple version of AI. It refers to a systems ability to learn to improve the accuracy of its results by cross referencing new results with past ones.